Skip to content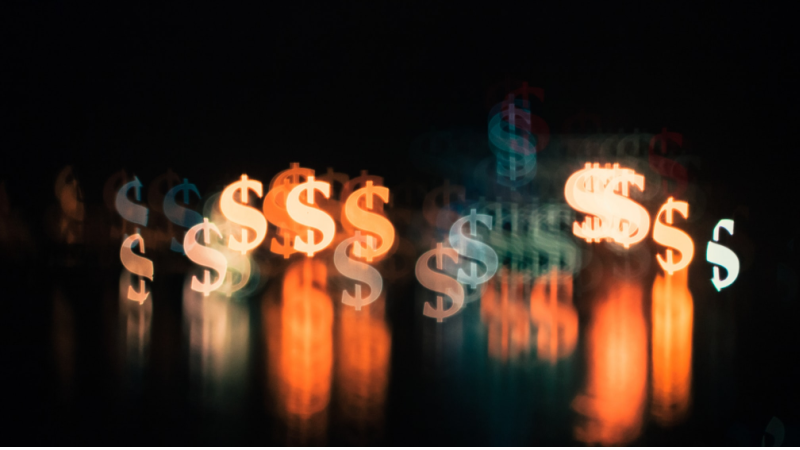 Erecoin Road Map and Founders
2018/02
Intensive market research and developing knowledge in the field of blockchain technology. Deep analysis of technical business cases for Additive Manufacturing in combination with blockchain technology. Understanding market needs and preparation of scenarios to implement using of blockchain in Additive Manufacturing.
2018/03
Preparation of the Initial Coin Offering (ICO) and development of an initial network as a basis for the erecoin project. Introduction of erecoin project at potential Participants and building up a valid and professional Team.
2018/04
Private Sale: Presentation and pitching of erecoin project in Additive Manufacturing Companies. Preparation of Smart Contract for Main Sale of ICO. Adjustments of erecoin project strategy and building up new partnering companies. Signing of cooperating contracts with Beamler B.V. and Additive Marking GmbH as alpha user of blockchain solution for Additive Manufacturing. Development of ICO Marketing strategy and Go Live of Marketing plan.
2019/01
Crowd Sale: Implementation of KYC and Adjustments of whitepaper for official sale via smart contract.
2019/02-2020/01
Detailed Project Planning with cooperating companies and publishing of milestones and resources allocation for erecoin owners. Team growth with development stuff and building up development infrastructure. Iterative development of the erecoin platform and integration of smart contract functions into the platform. Launch of Minimum Valuable Product in 6 months after successful ICO. Iterative implementation of functional requirements for additive manufacturing by blockchain solution.
2020/02
Test and integration of functional requirements in the erecoin platform and establishing of workflow processes through intensive product development. Building up strategic partnerships with Additive Manufacturing companies and 3D Design artists.
2020/03
Full functionality of the erecoin platform and establishment of ERE as a utility token. Finishing of product development and improve platform participants. Listing of erecoin token on exchange platforms, by realization of minimal functionality of erecoin platform.
The founders
THE PEOPLE BEHIND ERECOIN
The initial team of the erecoin project consists of the founders of CAE lab GmbH. CAE lab GmbH was founded in 2018 as an engineering and digitization service company by Juergen Kleinfelder, Konstantin Steinmueller and Paul Steinmueller. In 2017, the founders got to know each other as self-employed entrepreneurs in a project for designing of professional education for additive manufacturing. After the completion of the project, it was certain that the cooperation will be continued as CAE lab GmbH. The founders of CAE lab GmbH focused on Additive Manufacturing by working on CAD design and topology optimization as essential part of additive design to the corporate philosophy. The different qualifications of the founders contribute to collaboration and have created an atmosphere of innovation and problem-solving.
CORE TEAM
Konstantin Steinmüller is Co founder and the operational head of CAE lab GmbH. After seven years working as systems engineer in the aerospace industry, he is responsible for the technological development and merging of digitization processes in the fields of Additive Manufacturing and business development. The leadership of the erecoin project has become the most important task in the last 7 months.
Juergen Kleinfelder is Co founder. He has deep knowledge in blockchain technology and leads blockchain development in our company. His creativity and experience contributes significantly to the technical development of the company. He has several years of work experience as an IT administrator, manager, and communications specialist. His long term serving in highly sensitive areas in IT security has a positive impact on project development.
Frank Jablonski is managing Partner for public relations. After a short meeting for an interview for VDI e.V. (German Engineering Associations) as publishing expert, he shares the blockchain enthusiasm. Now he is core team member and pushes with his work experience as publishing Manager erecoin project with hight quality PR. Frank leads the public relations area and builds the marketing strategy.
Maria-Sofie Heitauer is managing our back office and is efficient working on administrative tasks. Maria-Sofie is finishing her Bachelor of Arts in Business & Law at Management Center Innsbruck. As core Team member of the erecoin project she manages the unmanageable things and keeps all the small details in mind. Maria-Sofie's self-motivation is to master new things every day.
Recent Posts
December 2023
M
T
W
T
F
S
S
1
2
3
4
5
6
7
8
9
10
11
12
13
14
15
16
17
18
19
20
21
22
23
24
25
26
27
28
29
30
31
Archives
Categories